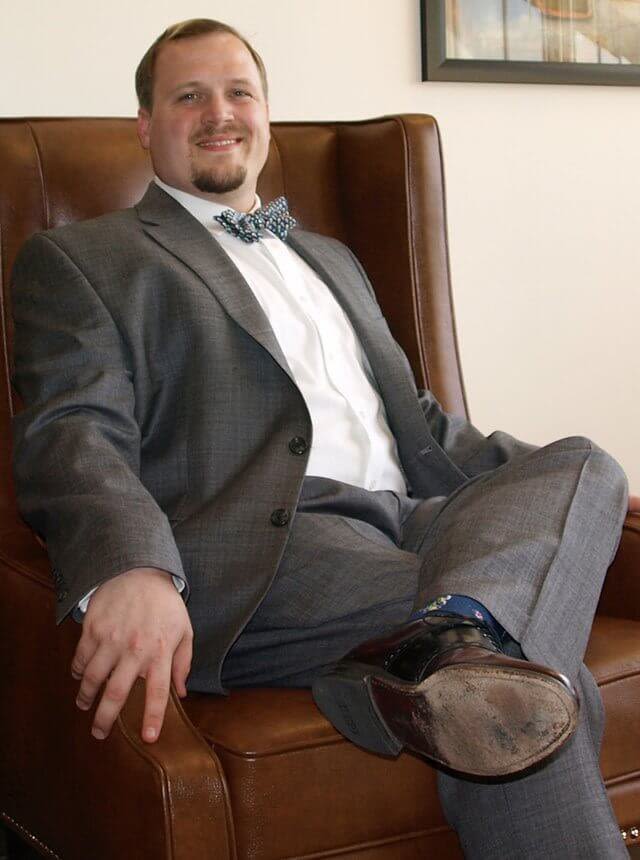 Justin M. Crozier was an Army Soldier for over 10 years, working as a Mental Health Specialist and a Combat Medic while he was enlisted. During that time he earned an MBA and was commissioned as a Medical Officer, leaving the army as a Captain.
Following his time in the military, Justin went to law school at UMKC. He excelled in criminal law and in issues relating to trial. He interned at the Johnson County District Attorney's office and clerked for Dempsey & Kingsland working on civil litigation issues. He finished his law school career at The Flynn Law Firm as an associate lawyer, focusing on contract disputes, personal injury, and a variety of other civil litigation issues. Justin has worked in depth on business issues, civil litigation, and in a variety of criminal matters as well.
Justin decided, in the grand tradition of lawyers across the country, to start his own law firm and help out his clients in the way that made the most sense to him, with personal care and diligence.
He is focused on bringing the high level of dedication he brought to the military and transferring that commitment to represent his clients throughout the Kansas City Area.
EDUCATION
B.S. Psychology, Graceland University

M.B.A. Finance Focus, Webster University

J.D., University of Missouri-Kansas City

Justin M. Crozier was admitted to the Bar in Missouri in 2015 and was admitted to practice in the Federal Western District of Missouri in 2016.
All meetings with the Attorney are by appointment only.
The choice of a lawyer is an important decision and should not be based solely upon advertisements.